Blueberries, Coffee, and Calls to Action:
How My Morning Breakfast Shed Light on UN SDG 8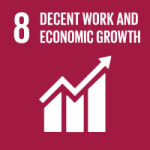 By  Jessica Gooden  |   June 16, 2023
One winter morning in 2022, I was fixing my usual breakfast: yogurt, fruit, coffee, maybe an egg or two. I reached for the blueberries in my fridge – the tiny printed label read "Imported from Peru." 'Interesting,' I thought absentmindedly. I sought out my grapes next. Before I could pop the first one in my mouth, I caught sight of the side of the bag: 'Product of Peru." My curiosity piqued. I didn't have to search long for the origins of my coffee beans either; the small sack on my counter declared on its front, "Peruvian Special Dark Roast."
Peru is Canada's second-largest bilateral trading partner in Latin America. In 2021, for example, Canada imported over $400M worth of fruits and vegetables from Peru. Sugar and coffee are also among our top imports from Peru; each year, we demand roughly $60M worth of each. As a young Canadian woman of colour with immigrant parents, who is highly invested in the social, cultural, political, and economic empowerment of women across the Global South, I could not help but wonder about the working conditions of the female farmers in Peru who grow and harvest the foods we take for granted every day. Our access to our favourite produce and pantry staples year-round is a result of the labor that these women do, labor that has allowed us to triumph over the limitations of seasonality and cater to our culinary whims.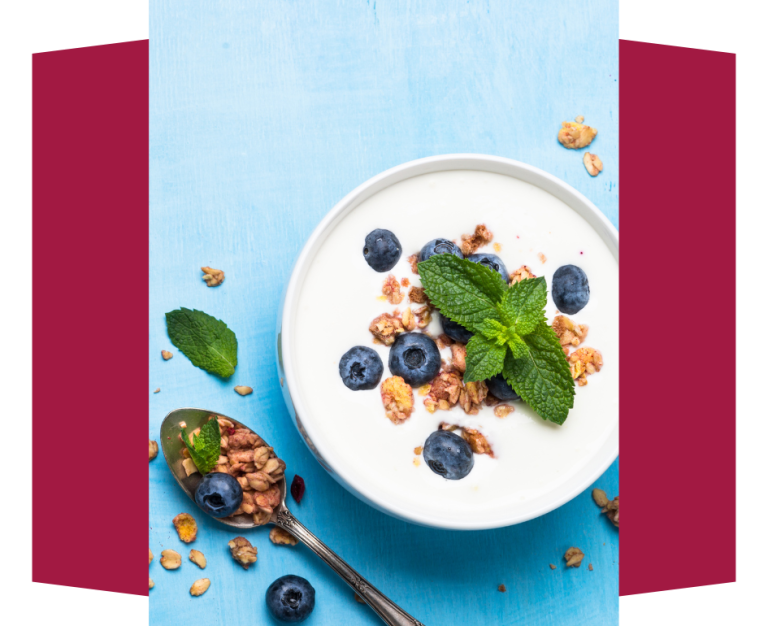 Rural Peruvian women are still feeling the effects of severe market reforms in the 1990's, including the abolition of labour unions and benefits, the prohibition of collective bargaining, and the privatization of state-owned enterprises, all of which propelled them into the expanding informal economy and exacerbated their socio-economic vulnerability at rates far higher than their male counterparts. These women were largely forced into farming to sustain their households and boost Peru's raw exports, while men were able to migrate outwards for higher-wage work. Today, over 70% of rural Peruvian women are agricultural workers, typically young, poor, and undereducated. Peruvian agri-business employers favour hiring women due to a belief that women will work for less and more obediently perform the fine, meticulous, painstaking, and repetitive work that men often reject. Employers take advantage of the gender pay gap, compensating women just 18 soles per day, roughly $6 CAD. Think about your current lifestyle. Could you and your family survive on $6 a day? 
Not only have market reforms economically disempowered Peru's rural women, they have also worsened their exploitation in the workplace. The sustained deregulation of agricultural labour in Peru allows Peruvian employers to disproportionately give rural female farm workers short-term contracts without employment benefits. Female workers have limited opportunities and growth past entry-level positions, and working conditions are worsened by a lack of adequate personal protection and increased health hazards. Deregulation has also heightened injustices in the workplace, with young, unmarried women enduring increased sexual harassment on the job, and Black and Indigenous female farmworkers receiving wages approximately 40% lower than their counterparts.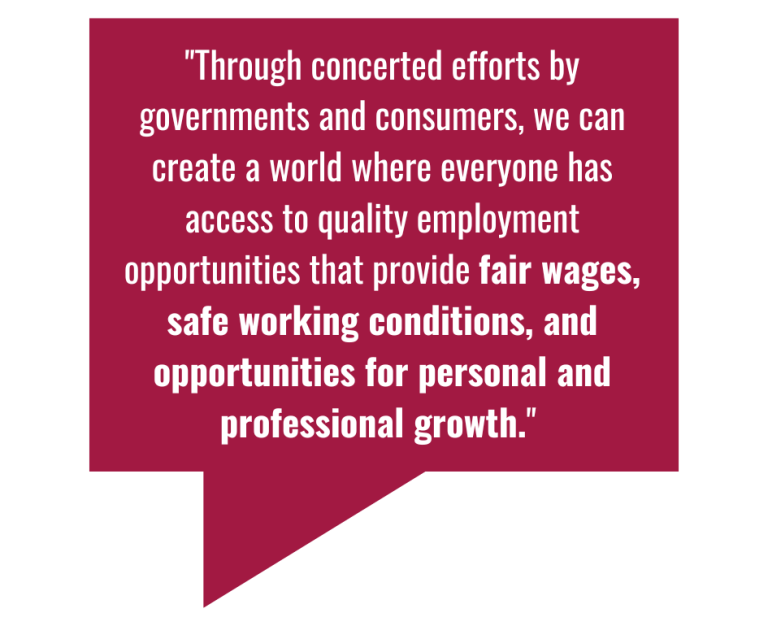 Sustainable Development Goal 8 (SDG8), 1 of 17 goals established by the United Nations in 2015 towards the 2030 Agenda for Sustainable Development, seeks to promote "inclusive and sustainable economic growth, full and productive employment, and decent work for all." The economic disempowerment and exploitation of rural Peruvian women in the agricultural sector highlights the urgent need for initiatives that reshape policies and programs towards the achievement of SDG 8.   
So, what is the solution? The Peruvian government in recent years has taken notable steps to ensure decent work and economic growth for its female farm workers. The country has implemented a number of gender-responsive policies and programs that provide women with access to land, credit, and other productive resources, and is funding initiatives that promote agricultural women's participation in decision-making and improve their access to education and training.
However, there are several ways in which the Canadian government can support Peru in its achievement of SDG 8 for its agricultural workers. First, Canada can increase its official development assistance (ODA) to Peru. On average, Canada gives $32 million annually in ODA to Peru, however, studies show we can easily double this amount.  Increasing Canadian funds to Peru and directing them towards skills training for rural Peruvian farm women and the creation of robust social infrastructure including healthcare, childcare, education, and transportation in rural areas would encourage entrepreneurship and migration out of the informal economy for many of these women, and better support their lives as they balance multiple roles within the productive sector and the care sector. 
Second, in managing its bilateral trade agreements and partnerships with Peru, Canada should seek to tie its aid to the enforcement of Peruvian labor sanctions. If we make our aid conditional on the enforcement of sanctions against Peruvian employers when they violate workers rights, that will result in improved labor law compliance and a safer, more empowered agricultural workforce in the country. 
Third, the Canadian government should also increase its investments in fair trade initiatives and sustainable agriculture practices that support female farmers abroad by providing them with fair wages and safe working conditions. All of these efforts will not only strengthen Peru's economic output over time, but will boost transnational solidarity between Canada and the Global South, and preserve Canada's position as a feminist ally, global leader, and humanitarian superpower. 

As consumers (I'm looking at you!), we have our own roles to play in supporting SDG 8. Personally, I recognize that a complex web of global trade exists behind every one of my meals.  With the policy knowledge I have gained from my university education and my participation in the OCIC's Youth Policy Makers Hub 2023, I plan on using my voice to advocate for the achievement of SDG 8 in the agricultural markets of countries like Peru, among other interests. 

Find the countries and employment sectors that speak to you, and then speak up. Through concerted efforts by governments and consumers, we can create a world where everyone has access to quality employment opportunities that provide fair wages, safe working conditions, and opportunities for personal and professional growth. 
My breakfast just got much more interesting. 
Jessica recently graduated with a BScH in Biochemistry from Queen's University. Throughout her undergrad, she also pursued a Cert. in Global Action & Engagement, which fostered her passion for healthy and equitable global development, social justice, and policy creation and advocacy. As a result of her education and lived experiences, she aligned with the SDGs of no poverty, good health and well-being, and reduced inequalities. She has been active members of national NGOs like Results Canada, and provincial NGOs like the Sickle Cell Association of Ontario, who respectively advocate for global poverty reduction and health equity.