Youth Policy Maker's Hub
2023 Retreat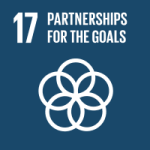 By  Laura Perez Gonzalez  |   June 20, 2023
The OCIC Youth Policymaker's Hub (YPH) convened in January for our 2023 Retreat. Following a dinner get-together, the next day we were joined by Leigh Raithby, Policy and Advocacy Officer, and Lindsay Sheridan, Senior Advisor of Policy and Parliamentary Affairs from Results Canada. They facilitated an all-day event where YPH members had the opportunity to learn more about policy and the importance of advocacy, with a focus on international development, federal budgets, and achieving the SDGs while meaningfully engaging youth in Canada. Meeting YPH members in-person offered a unique opportunity to connect and learn more about each other. Although we often meet online, there is nothing like collaborating in–person with like-minded youth passionate about enacting change. The Retreat offered the perfect opportunity to foster youth-centred learning, enabling us to continue learning together and to share ideas and perspectives based on diverse experiences and interests with policy and advocacy efforts.
So, what exactly is advocacy? What actions can youth take to strategically advocate? What are the outcomes of advocacy? These were key questions in my mind going into the day's activities.
To kick off our retreat, we first set out to strengthen our understanding of advocacy and knowledge of advocacy tools. The session was framed by:
Understanding the importance of advocacy through the policy process
Learning new tactics, resources, and skills to advance our advocacy capacity
Creating action plans to advance an issue we cared about, while building community with our YPH peers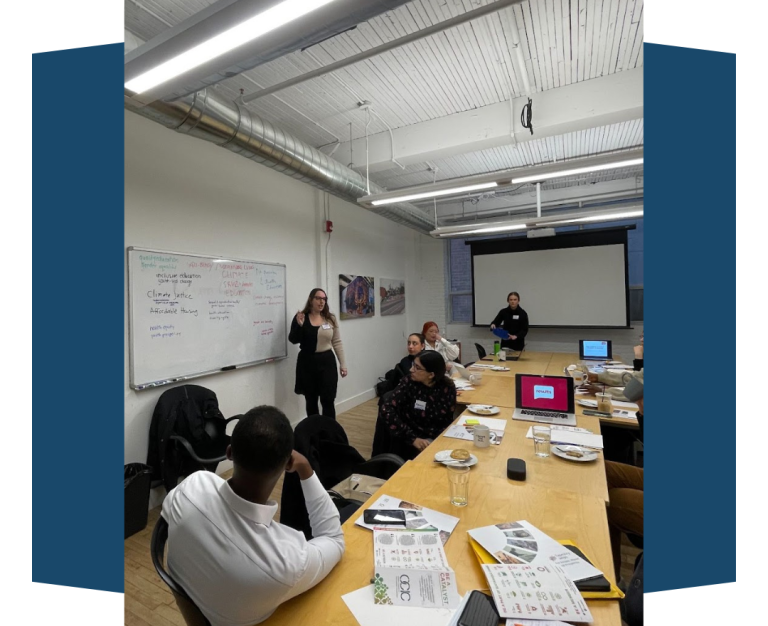 As advocacy consists of conducting actions to influence decision-makers to bring about specific changes, it is important to consider the following to engage in impactful advocacy:
Envision your outcomes: What does success look like? What are you hoping to accomplish? (issue visibility, new allies and partnerships, increased funding, changes to law, policies, regulations or plans, attitudinal, societal and belief changes)

Understand the context and identify your target audience(s): 

Your context consists of political, economic, legal, social and cultural awareness of policies, structures, conventions, and practices in place – how do these affect your issue?

How are decisions made? Who is in the position to create the change you want to see? Who are influencers and who are decision-makers? Who is most likely to support your issue, and who is likely to oppose you?

How can you strategically meet with decision-makers and influencers?




Strategically craft your "ask": Be SMART in your approach! 

What is the specific issue you want to change? 
How will you measure when you have achieved your goal? 
Is it feasible for this change to happen? 
Based on your knowledge of the context, is it the right time to be advocating for this change? 
What is a reasonable timeline for this change to be achieved?


Embark on innovative ways to amplify your advocacy reach and engagement: Are elections looming? Are national budgets being discussed? What are decision-makers saying about this issue already? Are there global, national, or local events or commemorative dates you can spotlight? Do some research to learn more about others already doing this work –  how can you help them to amplify their reach? How can you equip your community to take action? How can you engage the media to strengthen your cause?
With newly gained knowledge and awareness, YPH members got together to identify and share issues we were passionate about, narrowing these down into topics of interest aligned with the SDGs, including Goal 5: Gender Equality, Goal 8: Decent Work and Economic Growth, Goal 13: Climate Action, and Goal 11: Sustainable Cities and Communities. While we all agreed these were intersecting and equally important issues, we teamed up into smaller groups to create an advocacy agenda to put our ideas into action.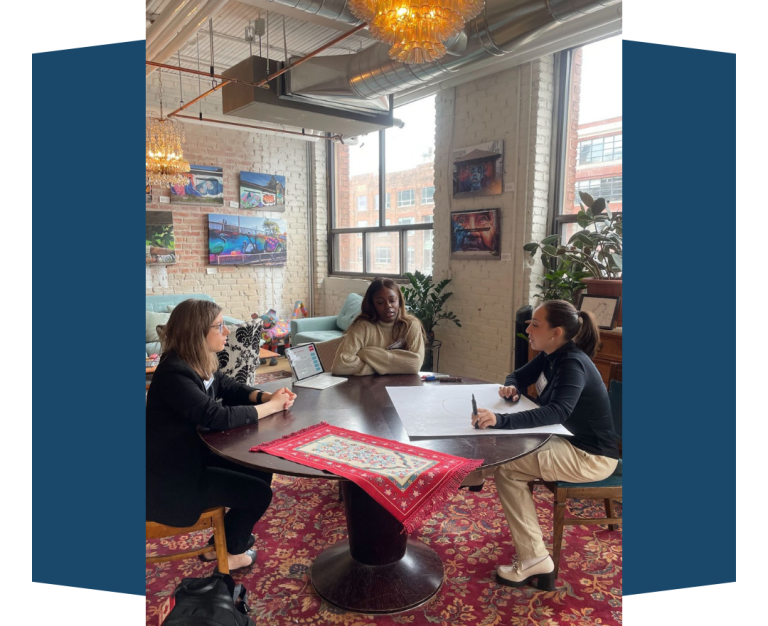 What were some takeaways from the YPH Retreat's advocacy session that you can consider for your own advocacy work? Below I have identified some of my key lessons learned from the session:
Avoid Siloed Approaches, Collaborate As Much As Possible: There are likely organizations, community members, or working groups already embarking on advocacy work for similar issues you may be passionate about – look for ways to join and support them! Leverage your time, skills, and knowledge to strengthen the work that is already being done. This will be a great way to build advocacy skills and capacity, learn about key decision-makers and influencers, and continue educating others in your own network and communities to expand public awareness (increasing mobilization is key!), and remember you are speaking with others, not for others.
Define Strategic Approaches Towards Effective Communication And Influence:

Maintain and develop relationships with key parliamentarians and key decision-makers relevant to your cause and issue. Do not shy away from thinking big! Consider decision-making leaders across all levels, from your local community, to the municipal, provincial, and federal level. What are their existing priorities and interests? Ensure you communicate your "ask" clearly and effectively.
Tip: Take a look at Mandate Letters issued by the Prime Minister of Canada. These Letters outline the objectives that each Minister will work to accomplish, as well as the pressing challenges they will address in their role. Who is most aligned with your advocacy priorities?
Media Is Also Your Friend:

Engaging the media can increase support and awareness – be creative and clear in your messaging and campaigns. Ideally you want to inspire others to join your cause and ultimately create change. Connect with elected officials, attend events and build relationships, share more about your work and efforts on social media. Additionally, think about the voices you are including and amplifying in your work, and consider, who is missing in the conversation? 

You have Reached Your Goal! #Changemaker… But Don't Forget To Say Thank You:

Celebrate the hard work and impact you have made. Keep this momentum going by thanking those who supported and enacted the change you advocated for. Leverage media once again, send thank you letters to those decision-makers who were key influencers in your advocacy work, and to partners and community members that engaged in support of your advocacy priorities.
Admittedly, advocacy is something I am still learning and working on, and this overview is the tip of a much bigger iceberg that is advocacy. However, the YPH Retreat was a great way to expand my knowledge on the topic and tools available. As a member of YPH, I believe youth play a key role in leading change and need more opportunities to intentionally take up space in policymaking. Diverse voices and perspectives are needed to truly create transformative change that is representative and reflective of the diversity of lived realities for youth globally. Thank you to Results Canada and OCIC for organizing a session that aided the YPH's understanding on policy advocacy and how we can meaningfully engage in the space going forward.
Results Canada offers additional resources and opportunities to join them through volunteer and fellowship opportunities. Make sure you follow them on social media to stay up to date on key issues, engagement opportunities, and resources. Twitter, LinkedIn, Instagram
OCIC and the YPH also offer great resources and opportunities to continue learning about advocacy, the importance of meaningful youth involvement in policy making, and ways to strengthen advocacy avenues for impactful change.
As an impact-driven professional with experience in the international development sector, Laura is drawn to policy advocacy efforts in the interest of promoting inclusive youth-driven solutions and contextual gender empowerment opportunities. She is most passionate about youth development, education, and gender transformative approaches to development and actively looks for opportunities to be engaged in community-led programming. She has been privileged enough to work in education and gender-focused programs and research with diverse communities in the Caribbean, Africa, Europe, and North America. These experiences have emphasized her commitment to work from a human-centered and social justice lens to intentionally advance participation, representation, and innovative opportunities with and for youth. Important to both her professional and personal ambitions in advocacy are the objectives outlined by SDG 4 and SDG 5. Quality education for marginalized communities is an overall driving force in her passion for advancing a critical lens to international development.